Activities
Events
WEBINAR INVITATION: "Freedom of religion or belief and gender equality"
Freedom of Belief Initiative invites you for a discussion on "Freedom of religion or belief and gender equality". The webinar will be held on Thursday 1st July 2021, at 19.30 (GMT+3). Registration is required.
Date:  1 July 2021, Thursday 
Time: 19.30-20.45 (GMT+3) 
The event will be held in Turkish and English and simultaneous translation from Turkish to English and English to Turkish will be available.
Please fill in the form to register for the event until 1 July 2021, 12.00 (GMT+3).
Information and link of the Zoom meeting will be sent to registered participants before the event.
There is a widespread perception that women's rights and freedom of religion or belief are conflicting rights. Sometimes religion and/or freedom of religion or belief are seen as major obstacles to gender equality; and sometimes normative demands on gender equality are seen as threats to freedom of religion or belief. However, both rights are protected under the same human rights treaties and form part of a whole. Therefore, there is no inherent conflict between those rights. On the contrary, freedom of religion or belief protects everyone's right to conform or not to conform to social and religious norms and it protects everyone against coercion or violence and discrimination.
By focusing on these two rights, in the webinar, we will address how the right to freedom of religion or belief provides protection from restrictive and discriminatory traditions and norms. Together with Dr. Nazila Ghanea, the Director of the International Human Rights Law Programmes at the University of Oxford and Nahla Haidar El Addal, the Vice-Chairperson of CEDAW, we will discuss how freedom of religion or belief and gender equality can be ensured together, and how these two intersecting rights could have reinforcing effects on each other. The webinar will be moderated by Prof. Dr. Bertil Emrah Oder, the Dean of Koç University Law School.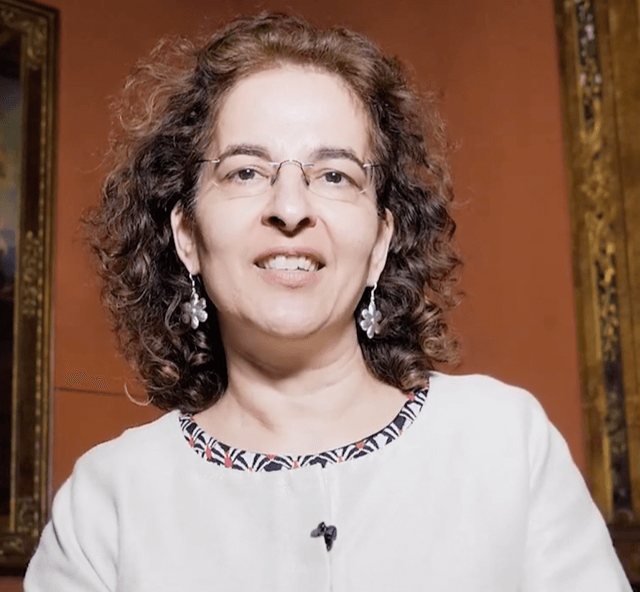 Dr. Nazila Ghanea is the Director of the International Human Rights Law programmes at the University of Oxford, Deputy Director of the Department for Continuing Education at the University of Oxford and Academic Affiliate at the Bonavero Institute of Human Rights. She is Vice Chairperson of the Board of Trustees of the Universal Rights Group. She has authored a number of academic and UN publications including the OUP publication Freedom of Religion or Belief: An International Law Commentary. Her main research has centred on UN protection mechanisms, freedom of religion or belief, freedom of expression, and women's rights. She is the author of Women and Religious Freedom: Synergies and Opportunities.  
Nahla Haidar El Addal, is the Vice-Chairperson of the UN Committee on the Elimination of Discrimination against Women (CEDAW). She is also a Commissioner of the International Commission of Jurists (ICJ). She has over 30 years of professional experience mainly within the United Nations System, in various capacities, both at headquarters and in the field, ranging from social development, to humanitarian assistance, to peace-building, to human rights. She holds an LLM in Law from Panthéon-Sorbonne, Paris, and a Law degree in International Law from Saint-Josef University (USJ) in Beirut- Lebanon as well as a "licence" in Sociology. Arabic is her mother tongue and she is fluent in French and English with a fair knowledge of Spanish.
Prof. Dr. Bertil Emrah Oder is the Dean and Professor of Constitutional Law at Koç University Law School. She received her Ph.D. from University of Cologne (Germany). She holds the UNESCO Chair for Gender Equality and Sustainable Development. Her research focuses on human rights, comparative constitutional law, gender studies, European Union law. She is a full member of the Science Academy Turkey and All European Academies of Sciences and Humanities (ALLEA), Science and Ethics WG. She has served as an international consultant to UN Women and Inter-Parliamentary Union (IPU) and published five books, dozens of articles, editorials, and book chapters on various subjects in public law with a focus on constitutionalism, gender equality, human rights, and judicial review. She has been selected as Henry Morris Lecturer of international and comparative law in 2012 (Chicago-Kent School of Law). She holds various scholarly awards including the Outstanding Research Award (Koç University, 2011) and the Defender of Constitutional Democracy (Global Summit on Constitutionalism, 2020). She was an academic consultant of the Constitutional Conciliation Committee (Turkey), 2011-2013. She served as the co-president of the Law Schools Global League, 2015-2018. Fluent in English, German and Turkish. She holds also LLB and MA/LLM degrees from the University of Istanbul and Marmara University (Turkey).