Activities
Events
Norwegian Helsinki Committee Freedom of Belief Initiative Annual Roundtable Event on Freedom of Religion or Belief in Turkey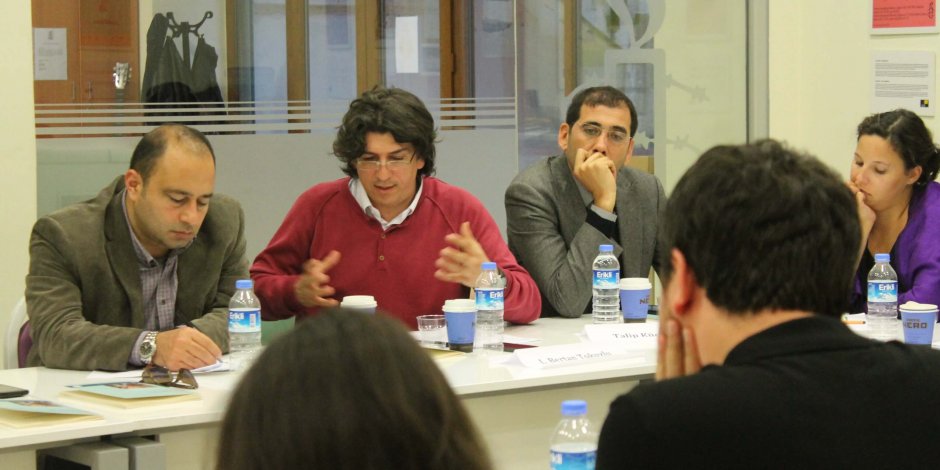 The Norwegian Helsinki Committee / Freedom of Belief Initiative organised the second roundtable event focusing on the developments and trends related to the protection of the right to freedom of religion or belief in Turkey on November 11, 2014.
This year's roundtable discussion focused on two themes. First, based on the Monitoring Report on the Right to Freedom of Religion or Belief – July 2013-June 2014, general trends and issues related to religious freedom in Turkey were discussed. The discussions focused, in particular, on attacks to worship places and Turkey's failure to enforce the European Court of Human Rights judgments that have implications for the right to freedom of religion or belief. The second part of the discussion centred on the intersection between the right to freedom of religion or belief and the right to educations.
Participants to the roundtable event included Hulusi Yiğt from ENSAR Foundation Centre for Values Education, Z. Şeyma Altın from Istanbul University Faculty of Theology Department of Religious Education, Işık Tüzün from Education Reform Initiative, Gürcan Onat and Ömer Yüzgül from Mazlum-Der , lawyer Erdal Doğan, L. Bertan Tokuzlu from Istanbul Bilgi University, Suzan Karaman from the Turkish Bahai Community, Sevgi Özçelik from Helsinki Citizens Association, Doğan Bermek from Cem Foundation, Metin Bayrak from Association for Conscientious Objection, Meral Çıldır from Human Rights Association, Marina Drymalitou from RUMVADER, Özge Genç from TESEV, Umut Şahin from Association on Protestant Churches, Mehmet Emin Üçbağlar from Association for Atheism, Bekir Berat Özipek from Istanbul Ticaret University and Mine Yıldırım from the Norwegian Helsinki Committee Freedom of Belief Initiative.